Commercial Retractable Grilles
Commercial Security Grilles: Enhancing Protection and Security
Trellidor Commercial Retractable Grilles
Commercial security grilles serve as an imposing deterrent to unauthorized individuals who may attempt to gain access to your premises. Their sturdy construction and reinforced design act as a formidable physical barrier, making it significantly more challenging for intruders to breach your business's security. By installing these grilles, you create an additional layer of protection, discouraging criminal activities and safeguarding your valuable assets.
One of the key advantages of our range of commercial security grilles is their versatility and customisation options. These grilles can be tailored to meet the specific security requirements and aesthetic preferences of your business. Whether you operate a retail store, a restaurant, or an office space, there are various designs, styles, and finishes available to seamlessly integrate with your existing architecture.
Trellidor UK For Your Physical Security Doors
Customised to fit windows, doors, passages, stairwells, kiosks and other openings.
Top hung and effortless to operate.
Designed with in-built strength to resist attack.
A deterrent to intruders without blocking line of sight, light penetration or airflow.
Powder coated to customer specified colour choices.
Suitable for retail, commercial, industrial and residential installations.
Commercial Window & Door Grille Range
Building lasting relationships with clients is a priority for Trellidor UK. We take the time to understand our customers' needs, provide tailored solutions in response, take preventative measures against security breaches, and use feedback from surveys to drive ongoing improvements.
As a leading provider of top-quality security solutions in the UK, Trellidor UK takes pride in taking ownership of every aspect of the design and manufacture of each installation. Our team of experts is committed to delivering the perfect solution to ensure our customers' peace of mind.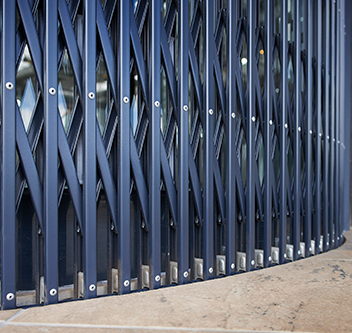 Our team of professionals installs security barriers across the country, ensuring that every installation is carried out to the highest standards. Whether you need security gates, burglar bars, or roller shutters, we have the expertise to provide the perfect solution for your home or business.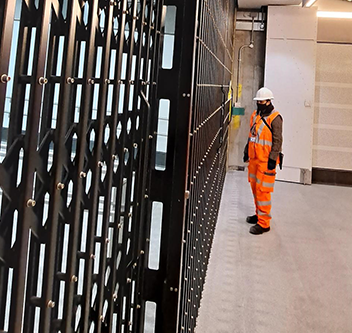 Work around trading hours
At Trellidor UK, we understand that your business needs to keep running, which is why we offer flexible installation times to minimise disruption. Our team works around your trading hours to ensure that your business operations are not affected by the installation process.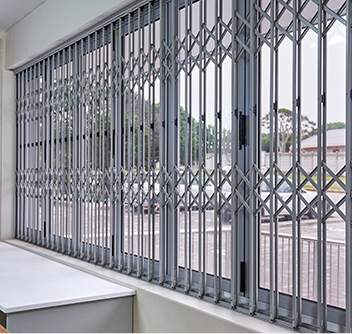 We believe that providing excellent customer service is crucial to the success of our business. That's why we provide unsurpassed after-sales service to all our customers across the country. Our team of experts is always on hand to address any concerns you may have and ensure that you are satisfied with your security solution.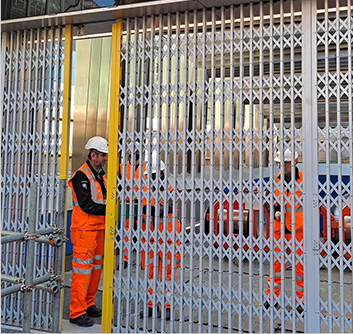 Our commitment to providing top-quality security solutions and excellent customer service has not gone unnoticed. Trellidor UK was recently nominated by a major UK retailer as 'Vendor of the Year' at the Annual Fraud Awards 2021. This recognition is a testament to our dedication to providing our customers with the best security solutions and service.
When it comes to security systems in the UK, Trellidor UK is your go-to provider. We are proud to say that we handle every step of the process from concept to completion in-house, guaranteeing that every installation is of the highest quality. Providing our customers with the reassurance that their property is secure is a top priority, which is why our team of experts is committed to providing the best possible solution for each individual client.
Manufacturing Quality Standards
Trellicor (Pty) Ltd is ISO (International Standards Organisation) compliant. Trellidor is ISO 9001:2015 certified in terms of QMS requirements, audited and assessed by the London-based Loss Prevention Certification Board.
Retractable Grilles Gallery