Retractable Grilles
for Windows and Doors
Enhance the Security of Your Commercial and Residential Spaces
Trellidor Collapsible Window and Door Grilles
Trellidor collapsible steel security grilles are an extremely effective method of access control designed for windows, doors, passages, stairwells, kiosks and other openings. We have supplied the UK market with a range of bespoke grille design options for over three decades. We partner with our customers to ensure they're able to meet the latest threats. This approach is backed by rapid hands-on post-sales service to ensure continued protection.
Trellidor UK For Your Commercial and Residential Security Grilles
Customised to fit windows, doors, passages, stairwells, kiosks and other openings.
Top hung and effortless to operate.
Designed with in-built strength to resist attack.
A deterrent to intruders without blocking line of sight, light penetration or airflow.
Powder coated to customer specified colour choices.
Suitable for retail, commercial, industrial and residential installations.
Retractable Grilles Range
Trellidor UK is committed to creating partnerships with customers. We listen to customer requirements, respond with a customised solution, react proactively to attempted security breaches, and use survey data to constantly innovate and develop.
As a leading provider of top-quality security solutions in the UK, Trellidor UK takes pride in taking ownership of every aspect of the design and manufacture of each installation. Our team of experts is committed to delivering the perfect solution to ensure our customers' peace of mind.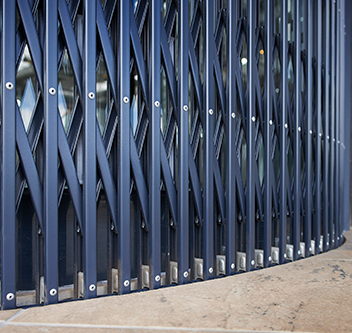 Our team of professionals installs security barriers across the country, ensuring that every installation is carried out to the highest standards. Whether you need security gates, burglar bars, or roller shutters, we have the expertise to provide the perfect solution for your home or business.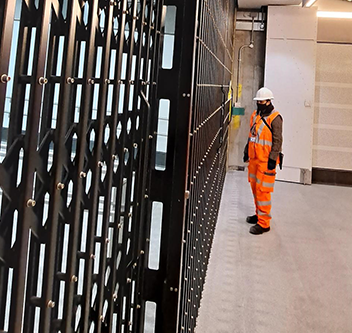 Work around trading hours
At Trellidor UK, we understand that your business needs to keep running, which is why we offer flexible installation times to minimise disruption. Our team works around your trading hours to ensure that your business operations are not affected by the installation process.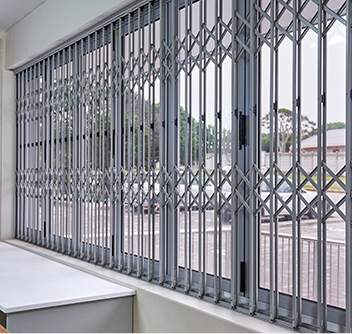 We believe that providing excellent customer service is crucial to the success of our business. That's why we provide unsurpassed after-sales service to all our customers across the country. Our team of experts is always on hand to address any concerns you may have and ensure that you are satisfied with your security solution.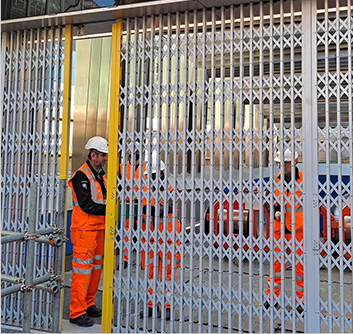 Our commitment to providing top-quality security solutions and excellent customer service has not gone unnoticed. Trellidor UK was recently nominated by a major UK retailer as 'Vendor of the Year' at the Annual Fraud Awards 2021. This recognition is a testament to our dedication to providing our customers with the best security solutions and service.
Manufacturing Quality Standards
Trellicor (Pty) Ltd is ISO (International Standards Organisation) compliant. Trellidor is ISO 9001:2015 certified in terms of QMS requirements, audited and assessed by the London-based Loss Prevention Certification Board.
Retractable Grilles Gallery